There remains much uncertainty regarding the future of the U.S. housing market heading into 2022. The past year and a half have proven a lucrative time for sellers, with the ongoing pandemic unexpectedly driving unprecedented demand for housing.


In many parts of the country, that boom is beginning to fade. Economic uncertainty and the continued concern over new strains and coronavirus outbreaks have some worried about what's still to come. Other market areas appear to be falling back into pre-pandemic seasonality. It's a promising sign that normalcy may be returning but potentially unwelcome news for those who missed a lucrative window to sell their luxury real estate.


In South Florida, it's a slightly different story.


Having avoided many of the shutdowns which occurred in other parts of the country, Florida drew a number of new residents over the past eighteen months. Some were part of company relocations, and others moved of their own accord, attracted to larger homes, better weather, and a more attractive cost of living.


Across Florida, the most sought-after communities, including Palm Beach, continue seeing residents stream in from the rest of the country. It speaks to the fact the state has positioned itself well for the immediate aftermath of the pandemic and the foreseeable future.


In Palm Beach County, median home prices are up and look to remain so throughout the year. While transactions may not be setting the same torrid pace, it's primarily due to the area running low on property inventory. With demand as high as ever, sellers are expected to enjoy yet another year in which they will seemingly control the market.


Let's explore this further and see what to expect when selling your Palm Beach luxury real estate in 2022.
Limited inventory will keep prices high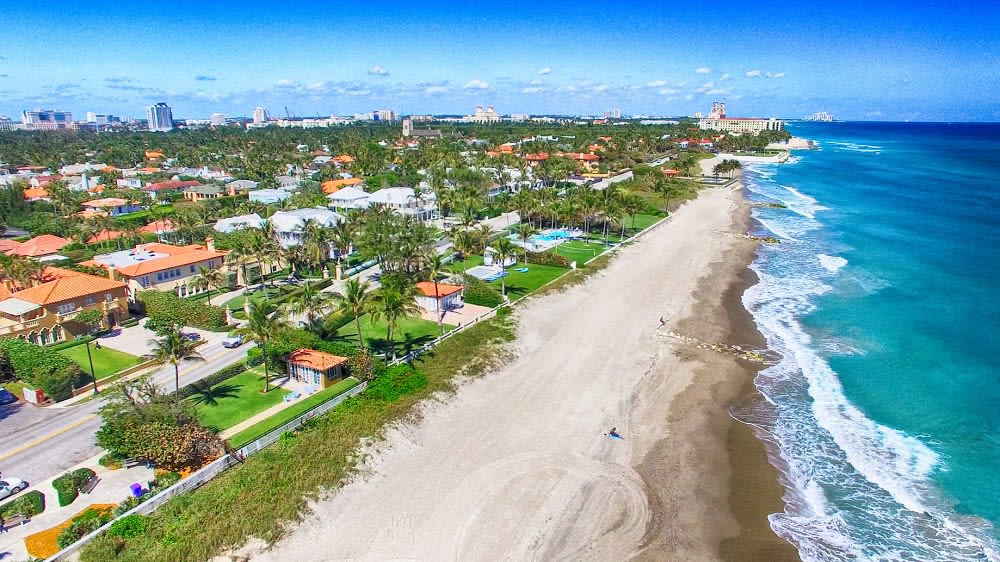 One of the primary forces behind the incredible seller's market is the lack of inventory. Even before the pandemic hit at the end of Q12020, available homes were dwindling - not just in Palm Beach and Florida but the nation as a whole.
The luxury market wasn't feeling an unusually high burden - buyers didn't have to hunt down great deals, but they were not as easy to find as in past years. Then, of course, the pandemic happened, and even the least desirable properties were suddenly hot commodities. Already popular housing markets such as Palm Beach and those elsewhere in Florida.


To fully appreciate what's happening in Palm Beach, it helps to first look at the overall market, where it's been, and where it's headed. Between November 2019 – four months before the pandemic – and November 2020, overall home values rose a staggering 45%, an indication of the frenzy which gripped the market during the height of the pandemic.


Even with vaccines and an attempted return to normalcy, home values rose another 25% from November 2020 to November 2021. That additional surge is attributable to historically low interest rates, which dipped to an all-time low in December 2020 and will stay below the 3% threshold for seven of the next nine months.


Predictions for Palm Beach in 2022 anticipate a further increase in home values in the more modest range of 10% to 20%, even in the face of rising interest rates and a general cooling of markets elsewhere in the U.S.


So why the continued optimism?


It's here we circle back to Palm Beach's inventory which tracks accordingly with the spiking home values. Consider that in November 2019, the overall inventory of the Palm Beach market sat at 360 available homes. November 2020, it was at 317. By the end of 2021, it was a paltry 121 homes, a decrease of nearly 70% in two years.


In that same two-year time period, active listings fell 57%. The time a home spent on the market plummeted from four months in 2019 to a month and a half entering 2022.


Another factor is new home construction can't keep up and probably won't make a sizable dent in building up inventory until at least 2023 or 2024. Rising costs on materials and land are part of the culprit, but the other issue is that much of the region is built out. As a result, new homes are taking longer to complete, and when they do hit the market, they're practically gone overnight.


Ultimately, it remains a great time for sellers. If you have a Palm Beach home to list, you're still within an optimal window to do so. That said, there are a few conditions to remain mindful of.
Interest rates and outbreaks

Two years ago, these were the most unlikely of terms to pair with one another. After all, when has there ever been an outbreak of anything consequential enough to affect interest rates for new home purchases? Consider that coming out of the 2008 financial crisis, it took years before rates dipped below the 4% threshold, let alone a rapid descent to sub-3% territory.


In fact, to appreciate how unprecedented the recent run is, just look back to 1971 when interest rate tracking began. From 1971 to July 2020, the rates for a 30-year fixed-rate mortgage slipped below 3.5% only a handful of times and never dipped below 3%. However, since that pandemic fueled the summer of 2020 when pent-up demand for housing exploded, rates fell below 3% for the first time ever in August 2020. For twelve of the following fourteen months, rates never rose above 3%.


Even with the price of real estate skyrocketing, cheap mortgages negated the higher purchase points. Many buyers never batted an eye at the rising cost. The savings were considerable. Motivated buyers were being rewarded and were keen to make deals.


The Federal Reserve has already stated they will increase rates for 2022 multiple times - as many as four times, if necessary - to counter growing economic concerns and rising inflation. Even so, the expectation is the increases will be relatively modest and fall just shy of 4% by year's end.


The pandemic itself could still have a role to play in the market as we head further into the year. The recent Omicron-variant surge did affect a minor slowdown in home tours to start the year but not enough to make a sizable dent in transaction activity.


Buyers remain highly motivated and absolutely love the South Florida market for many reasons.
A highly desirable location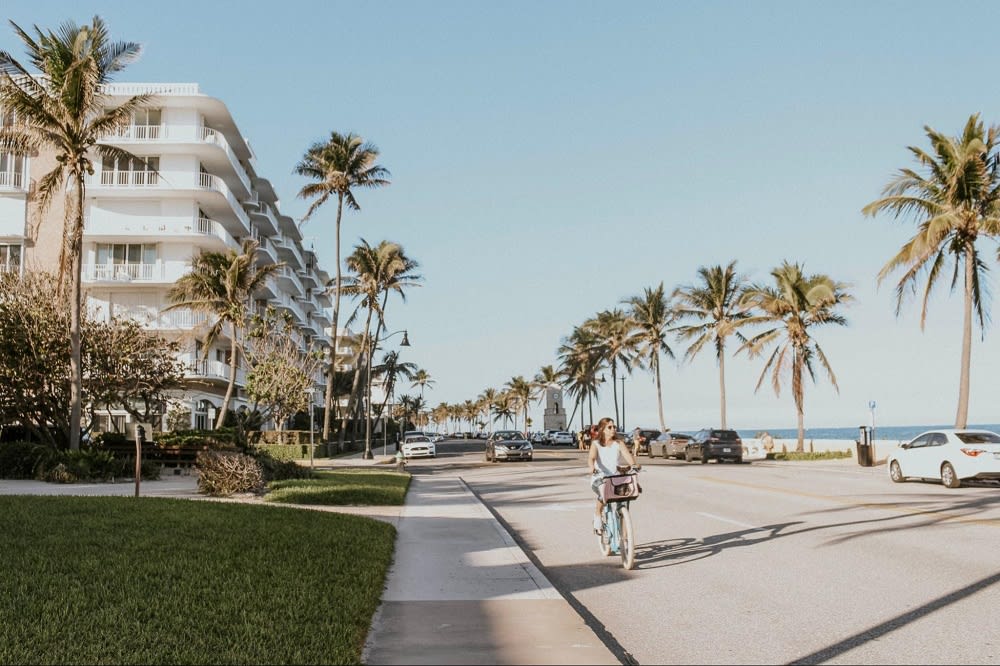 Low inventory, increasing property values, and rising interest rates — yet buyers are undeterred. Why?
The simple fact is that Florida, particularly South Florida, remains a highly desirable place to relocate. The overall cost of living is low in relation to other parts of the country. That's aided in part by no state income tax.


The weather is ideal for so many distinct lifestyles, with more and more part-time residents realizing they're ready to make a permanent move. Add in the shift into remote work, where more organizations are flexible with an employee's preferred home base; it's understandable why South Florida would be top of that list.


Those who don't necessarily want to live here still want to make investments here. Since the U.S. opened its borders to vaccinated international travelers, overseas investors have once again become active in the South Florida market. One piece of evidence is cash deals representing almost 50% of South Florida sales in November – compare that to just 24% of overall U.S. home sales made in cash in the same time frame.


Revisiting the cost of living, South Florida is an internationally renowned region without the intimidating price tags of other notable destinations.


Beyond the low cost of living, great weather, casual lifestyle, and draw for international investors, the Florida market is becoming a favorite landing spot for organizations across the county. The business climate is extremely friendly. Whether relocating a business, starting one, or establishing a digital entrepreneurial endeavor, Florida consistently ranks at or near the top of lists for the best states to do business. Several New York-based financial institutions have already made their way here, and many more are set to arrive soon.


Is it time for you to cash in on a potentially lucrative Palm Beach listing? Or perhaps you're ready to explore the best of Palm Beach or West Palm Beach luxury real estate?
Selling your Palm Beach luxury real estate?
Wherever your South Florida real estate journey may lead,
Samantha Curry
's years of experience, knowledge, and expertise in Palm Beach's celebrated luxury home market will ensure you identify the ideal buyer to maximize your ROI or help you discover the perfect South Florida residence.
Contact Samantha Curry
today.